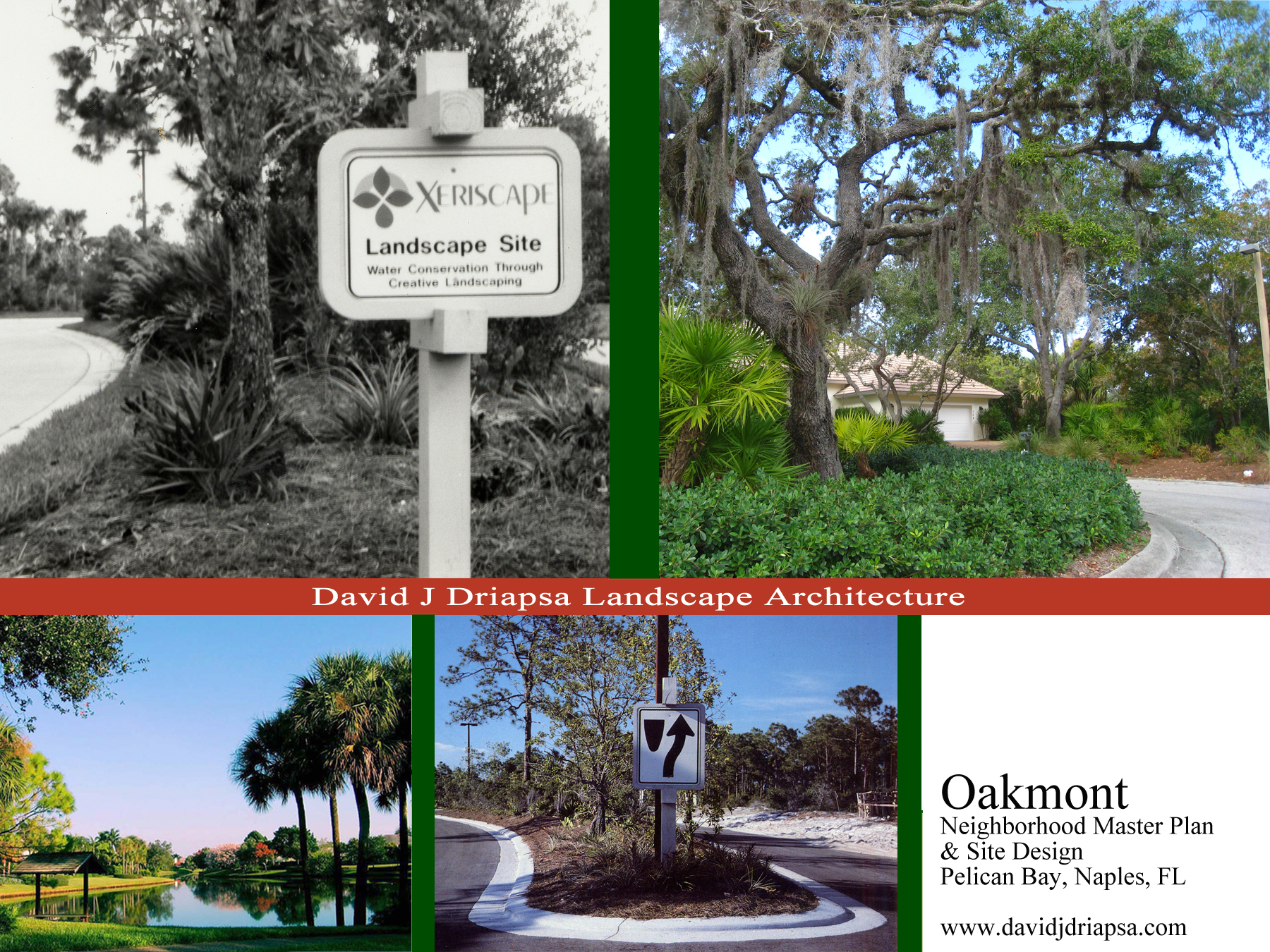 Oakmont Neighborhood
Naples, Florida
Westinghouse Communities, Inc.
Working as a community planner, David Driapsa master planned and designed this beautiful neighborhood village of 130 homesites. This meant recognizing and protecting the natural systems of the site with innovative design and strategic solutions. At he same time he had a dialogue with builders and home buyers to ensure protection of the existing forest and related natural values.
David was the corporate landscape architect for Westinghouse Communities of Naples developing the award-winning community of Pelican Bay, the often-cited model for sound ecological planning for people-nature compatibility and state of the art design.
One great example of his protective planning measures can be found through the enhancement and preservation of native vegetation, the transplanting of trees from roadway right-of-ways into the center medians, and the use of native plants for landscaping. The Oakmont neighborhood won local, state and national awards and recognition from the Southwest Florida Water Management District as a Neighborhood Xeriscape Demonstration Site.
These measures assisted the home builders to maximize their investment, while protecting the natural beauty with which home buyers were initially attracted to the forested neighborhood.
The development industry has mostly disregarded the natural environment as our communty heritage. However, it is David's aim to ensure the vitality of nature in his works. His leadership and talent resulted in creating the Oakmont as both an environmentally friendly and beautiful residential enclave, as well as gaining significant land value appreciation within the neighborhood.