RECORDING, PRESERVING, REHABILITATING, RESTORING & CREATING LEGACY PROPERTIES AND CULTURAL LANDSCAPES INFORMED BY ART, HISTORY AND PLACE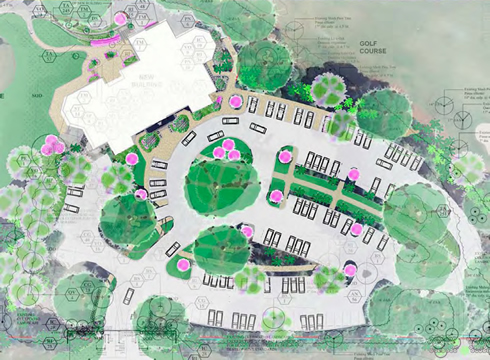 Professional Services may include, but are not limited to consultation, investigation, research, planning, design, preparation of drawings, specifications, contract documents and reports, construction administration, landscape management in connection with the planning and development of land and incidental water areas where, and to the extent that, the dominant purpose of such services or creative works is the preservation, conservation, enhancement, or determination of proper land uses, historic and natural land features, and plantings, or historic and naturalistic aesthetic values; The determination of settings, grounds, and approaches for and the siting of buildings and structures, outdoor areas, or other improvements; The setting of grades, shaping and contouring of land and water forms, determination of drainage, and provision for storm drainage and irrigation systems where such systems are necessary to the purposes outlined herein; and The design of such tangible objects and features as are necessary to the purpose outlined herein.
Landscape Architecture: The art, science and economics of assessment, evaluation, planning, design and management creating outdoor environments, places, landmarks, and monuments to achieve aesthetic, economical, environmental, social and recreational benefits.
Historical Landscape Architecture: The practice of applying aesthetic, scientific and economic principles of research, assessment, evaluation, planning, design and management of both built and natural heritage properties and cultural landscapes.
Planning and Design: Connects people in place and nature and built environment, drawing together place-making, environmental stewardship, economics, real estate development and historic preservation.
Comprehensive landscape inventories, known as cultural landscape reports, are for both privately and publicly held properties and provide an understanding of the site history and a plan to manage the site, eliminating well-meaning but unstudied modifications that may compromise the historic integrity.
The identification, documentation, analysis, evaluation, treatment and maintenance of historic landscapes are critical to managing a site wisely, should the treatment chosen for the site be preservation, rehabilitation, restoration, or creation.