RECORDING, PRESERVING, REHABILITATING, RESTORING & CREATING LEGACY PROPERTIES AND CULTURAL LANDSCAPES INFORMED BY ART, HISTORY AND PLACE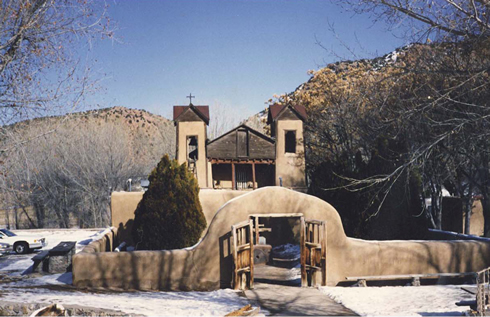 "Mr. David Driapsa exhibited the highest degree of professionalism. Most notable, was his ability to quickly establish mutual respect and trust with the community members."
"The 10-foot wide trail was designed by David Driapsa. It was completed through state and federal highway funding programs."
"Trail users can rest on benches set along the way, learn about VNP through interpretive signage, look out at Rainy Lake, and see native wildlife."
"I've heard from people around town who say this is their favorite spot for either walking or running."
It's wonderful," said Eddie Hilke of the Falls. "And its beautiful, walking through the forest."
It's super," said outdoors enthusiant Burgess Eberhardt of the Falls. "Great biking trail. Great walking trail. It's a wonderful addition to the park."
"What a great day for the International Falls-area tourism industry and for Voyageuurs National Park," Falls Chamber of Commerce President Shawn Mason said. "This is a high-quality trail that locals will enjoy, and it will attract visitors from all across the nation, and some of our world visitors as well."
"Lovely to hear from you David. Your work for us has been so important to our efforts at the North Family. Most recently, that has included obtaining funding to purchase the 60 acres just north of the village—those stone-enclosed pastures."
"People are really excited for the Rainy Lake Recreational Trail in Voyageurs National Park. The trail is pretty awesome. It is smooth, well-graded, and features lots of gentle twists and turns with scenic views around every turn and interpretive activities to enjoy along the way."
"A strong leader was needed when the national ASLA advocacy for congressional funding of the Historic American Landscapes Survey (HALS) ended. David Driapsa took those reins. He focused implementing HALS at the ASLA chapter level, which resulted in a period of unprecedented success. Hundreds of landscapes were entered into the Library of Congress, and HALS emerged stronger, with many thousands of people appreciating landscape architects as conservationists. Driapsa shares his knowledge through the historic landscapes he's recorded, e.g., Mount Lebanon Shaker Village; Spanish Colonial village of Chimayo, N.M.; the segregated African American community of Smokey Hollow; the Olmsted brothers' "lost village" of Boca Grande; and the winter estate of Thomas Edison."
"Through your continuous hard work and dedication to the industry and Southwest Florida, you have helped make our community a wonderful place to live."
"I am so honored to be a contributor to the HALS report submitted to the Library of Congress. What a great experience!"
"HALS documentation of a "lost community" is unusual but not unprecedented. Documentation for the Historic American Landscapes Survey through measured drawings, written history and large-format photography usually represents existing conditions of a historically-significant landscape. That said, the ephemeral nature of a cultural landscape can be a challenge. This is complicated when a landscape of a large scale is impacted by urban renewal or other ravages of change. As such the most logical way to document a landscape that has vanished or changed is to collect all available accurate historic resources to interpret or capture historic conditions. Smokey Hollow is an extraordinary example of a significant resource that had substantial documentary resources. These drawings, photographs, written words and the recollections of former residents were invaluable in developing the substantial set of measured drawings and written history for a landscape that would otherwise be undocumented and lost. The images and words David created for HALS Smokey Hollow provide a vitality and message for the significance of vernacular landscapes across the United States."
"The Rainy Lake Recreational Trail is one of the best trails for biking, walking, running, snowshoeing, and skiing in the area. The trail runs from the Rainy Lake Visitor Center to Minnesota Highway 11 and is 1.78-miles in length."
"David is an excellent ambassador for our profession. Steadily, for more than ten years, he has steered the Society, the Florida Chapter, and numerous state and federal agency leaders toward increased understanding, interest, and enthusiasm for the Historic American Landscape Survey. Year after year at the Florida Capitol, away from his business and family, David generously built, and continues to strengthen a lasting bond between our profession and the State Historic Preservation Officer. Proudly, in Tallahassee, I witnessed David gaining the trust of survivors, carefully listening to their testimony, and saving the memories of the people, places, and time in Smokey Hollow. His presentation (like a joyful celebration) and the completed HALS documentation brought families … and then the rest of us … to tears."
"You are a globally respected expert."
"David Driapsa has provided tireless leadership and used his talents which has brought forth important results."
"David has been a stalwart advocate for historic landscape preservation in his unflagging service."
"No other landscape architect currently practicing in the field of historic preservation has dedicated more as an engaged professional running HALS teams and including it always in his professional practice."
"Our collaborative work with Dave Driapsa began years ago when he rallied support to advocvate for preservation and renewal for Dan Kiley's nationally significant work at Tampa's NationsBank Plaza. Collaborative efforts to promote wise stewardship decisions in Florida continued with his leadership efforts on the Nehrling garden in Naples. Dave has played a key role in honoring Florida's landscape legacy."

"David has distinguished himself as a national leader."