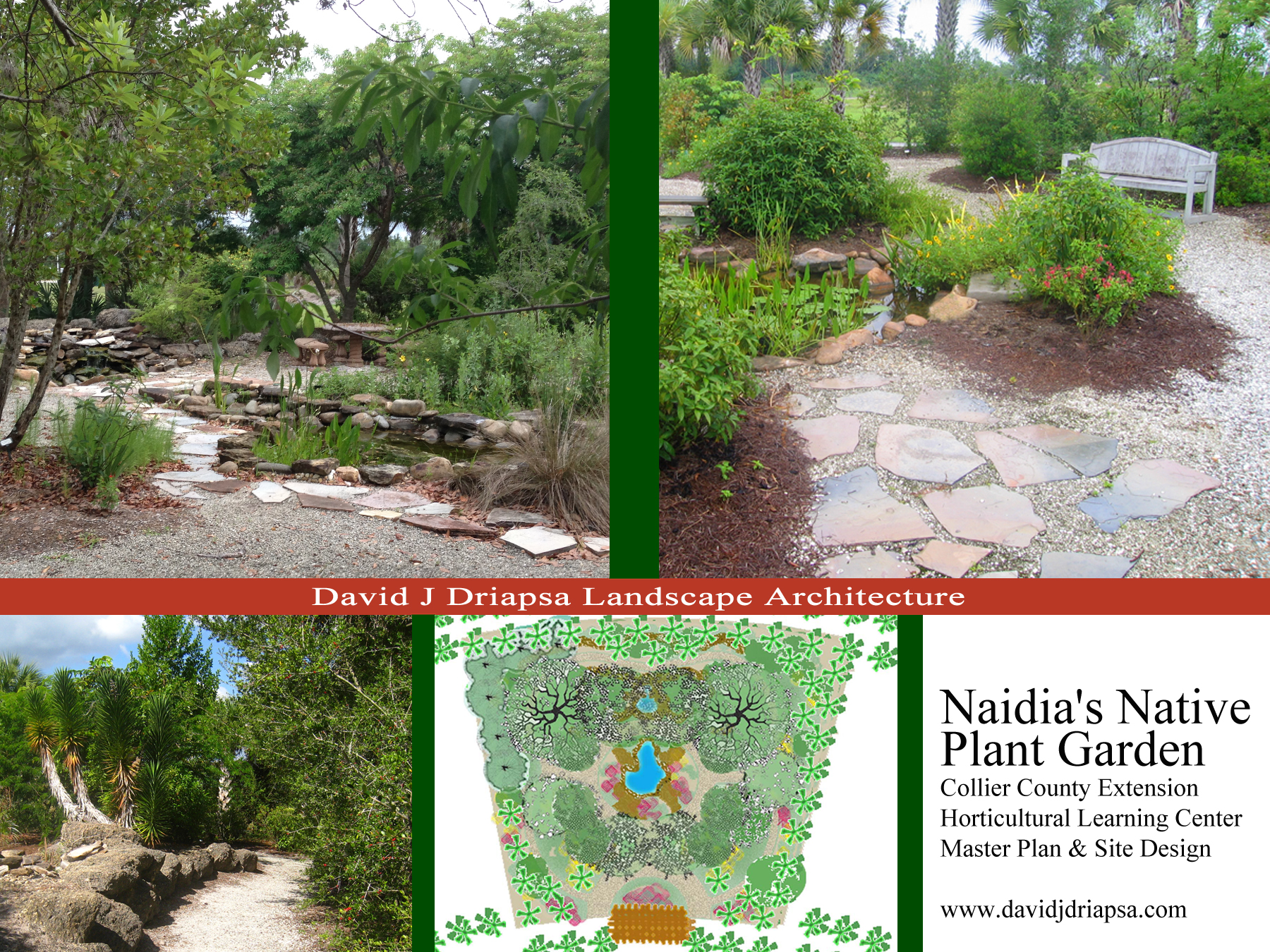 Nadia's Native Plant Garden and Memorial
Naples, Florida
University of Florida /Collier County Extension Horticultural Learning Center
David Driapsa is among the wave of influential practitioners in the vanguard of contemporary landscape planning and garden design elevating naturalism to the next level.
He is turning clipped foundation shrubs, groomed lawns and trees circled with mulch rings into naturalistic landscapes that satisfy more than the mowed lawn approach.
Soft groupings of trees, shrubs and perennials in close communion that occurs in nature look unexpectedly decorative.
David sees the garden as a designed plant community. This is distilled into three layers of sunny meadow, shaded woods, and sparkling water.
This form of garden design is a very exciting hybrid of horticulture and ecology, creating landscapes that are ecologically kind and profoundly beautiful.
Enlightened clients understand the ecological aesthetic and fully embrace this approach inspired by the way vegetation grows in nature.