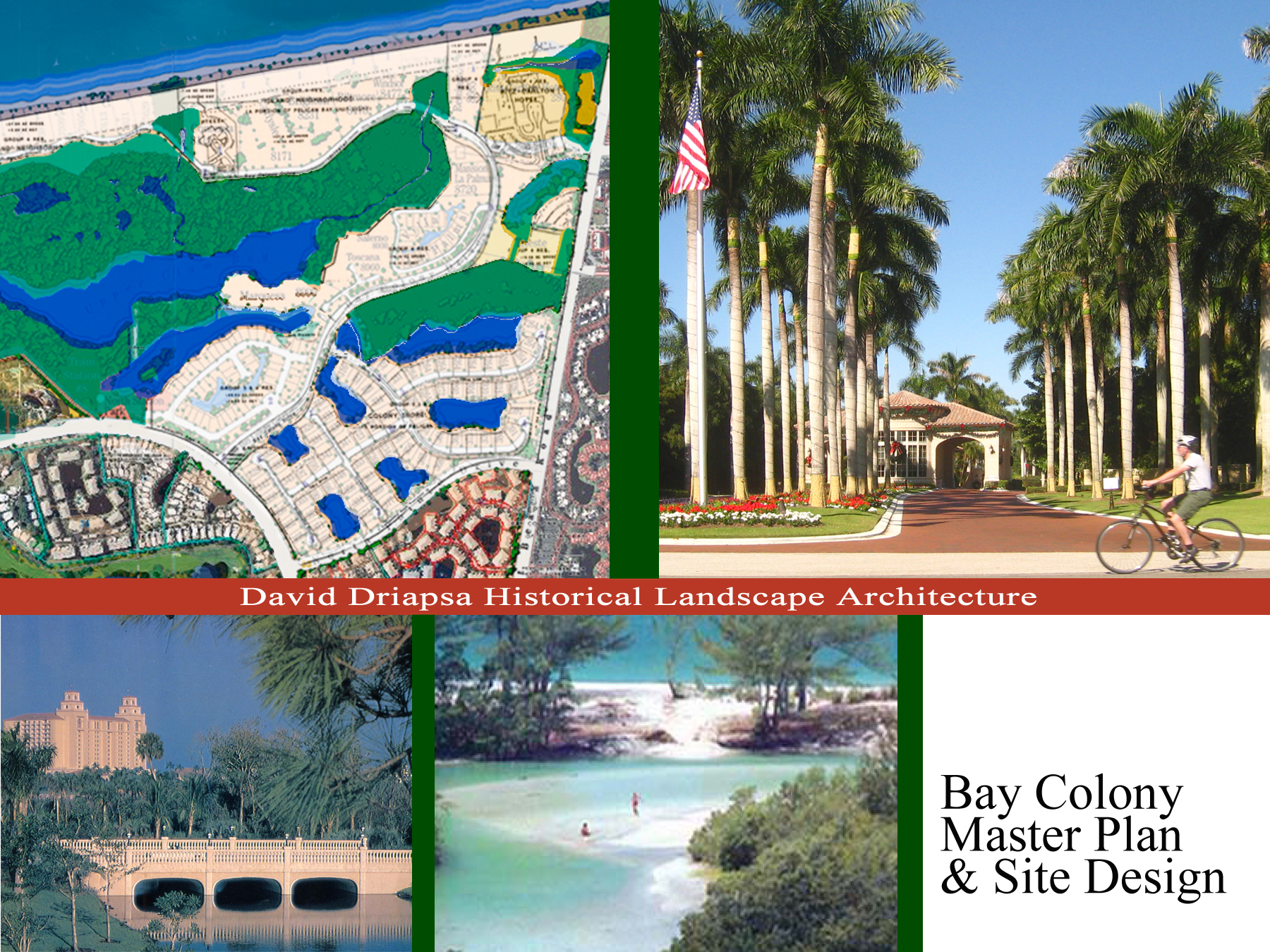 Bay Colony
Naples, Florida
Westinghouse Communities, Inc.
Bay Colony is the most prestigious community in Pelican Bay, with the finest neighborhoods that Naples has to offer, and there is nothing comparable in the state of Florida. The expertise of David Driapsa in community master planning is evident in this prestigious award-winning community.
The community is artfully master planned and harmoniously set within a natural coastal estuary preserve along the Gulf of Mexico beachfront setting that few places can match.
Extreme privacy is assured behind a stately gated entry portal. David's expertise in site planning to limit attacks of terrorism guided the Bay Colony master plan ensuring privacy for its many prominent residents.
Cobblestone streets wind through this wonderful community and one is captivated by the quality of architecture, charming streetscapes with attractive bridges over coastal waterways and the beautiful white sand beach and Gulf of Mexico.  
The finest lifestyle amenities are here in a spectacular setting of a private beachfront community. Bay Colony offers fortunate families privacy and access to world class amenities from private clubs, to thirty-million dollar homes, to the world renowned vacation resort – the Ritz Carlton, Naples.